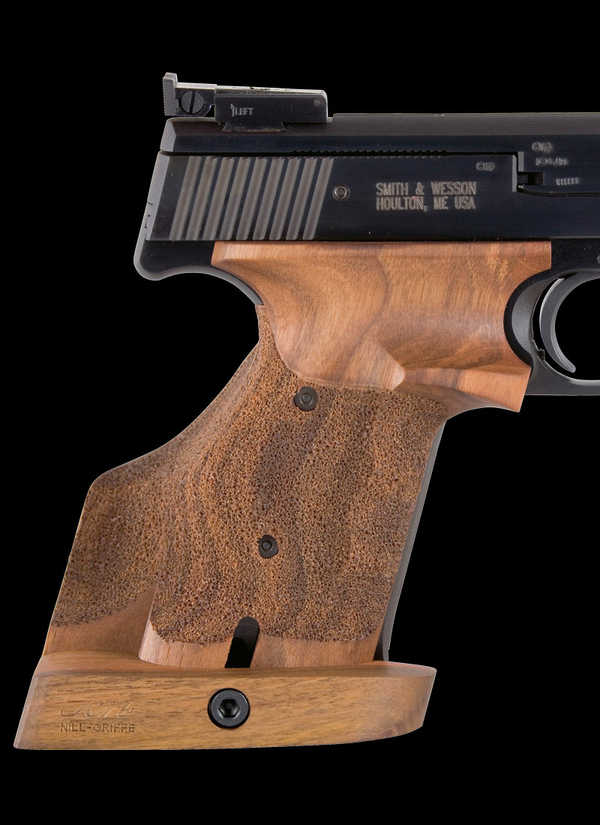 Adjustable Match grips
for pistols (AP, SP, RFP, Large Bore)
- adjustable, with finger grooves
- adjustable, without finger grooves
- different sizes from S to XL
- also left-hand variants
Especially in static, single-handed disciplines the grip is the decisive link between
the shooter and the pistol. Only when this is perfect can the highest levels be reached.
With their decades of experience at the range and in the workshop, Wilfried Nill and his team can offer the right grip from the range of different hand sizes and guns, thereby decisively improving the form-fit of your pistol.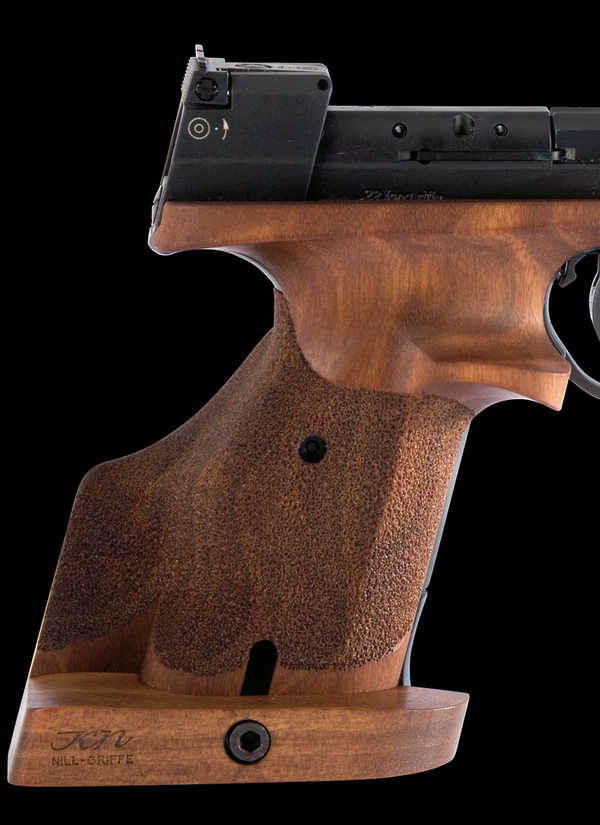 Adjustable, without finger grooves
With their simple yet ergonomically distinct moulding, these pistol grips offer the most possibilities for different hand breadths. As the fingers lie evenly together and must not fit in any pre-formed finger grooves, the grips give a high degree of shooting comfort.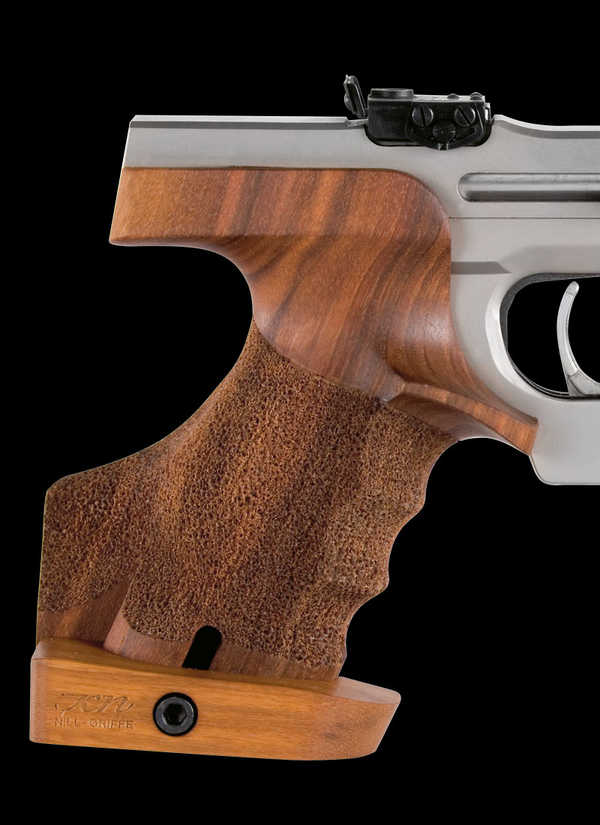 Adjustable with finger grooves
The anatomy of the hand is the basis for the configuration of these grips with finger grooves. By means of the detailed moulding, the contact surface between the hand and the grip is enlarged, reducing
the pressure points on the hand. This allows for a longterm, relaxed holding of the pistol.