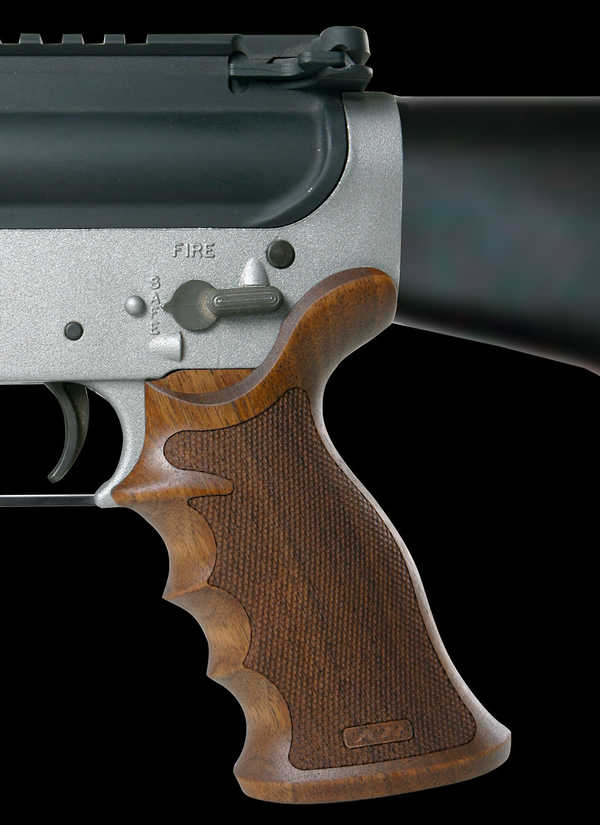 Grips & stocks for semi-automatic rifles
AR15/AR10 thumb hole stocks
adjustable match grips for AR15 / AR10, Heckler & Koch and SIG 550
ergonomic symmetrical standard grips for AR15 / AR10, Heckler & Koch and SIG 550
special series on request
We make stocks and stock components (pistol grips, fore ends and rear stocks) for several semi-automatic rifles. Often these stocks originate in cooperation with manufacturers, wholesalers and shooters who through years of experience exactly understand what is required. The ergonomic moulding of the grips gives the shooting hand a significantly better degree of control over the whole rifle. In grasping, the entire recoil pressure is evenly distributed across the hand surface, leaving the trigger always relaxed to give the next shot with the highest precision.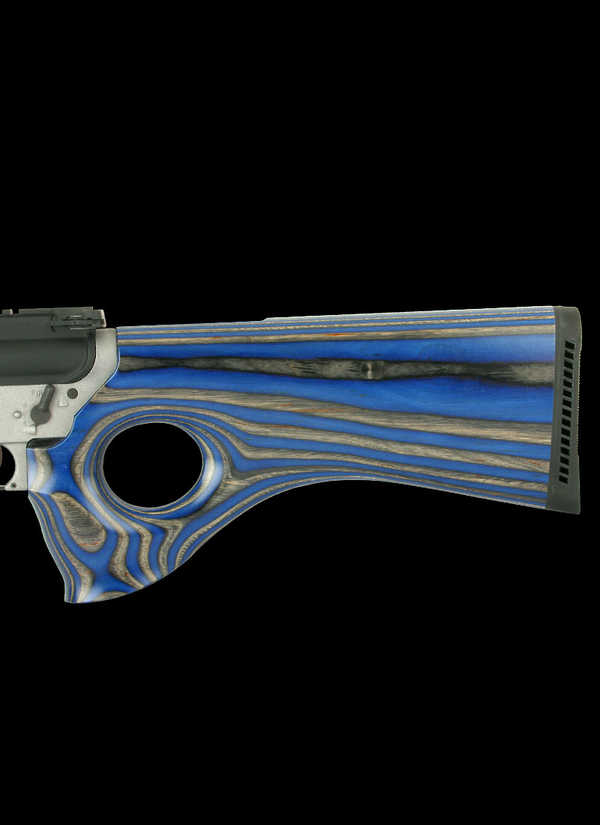 Thumb hole stocks
In combination with the ergonomically formed pistol grip without finger grooves, the stock fits all hands and the trigger finger fits gently but decidedly on the trigger.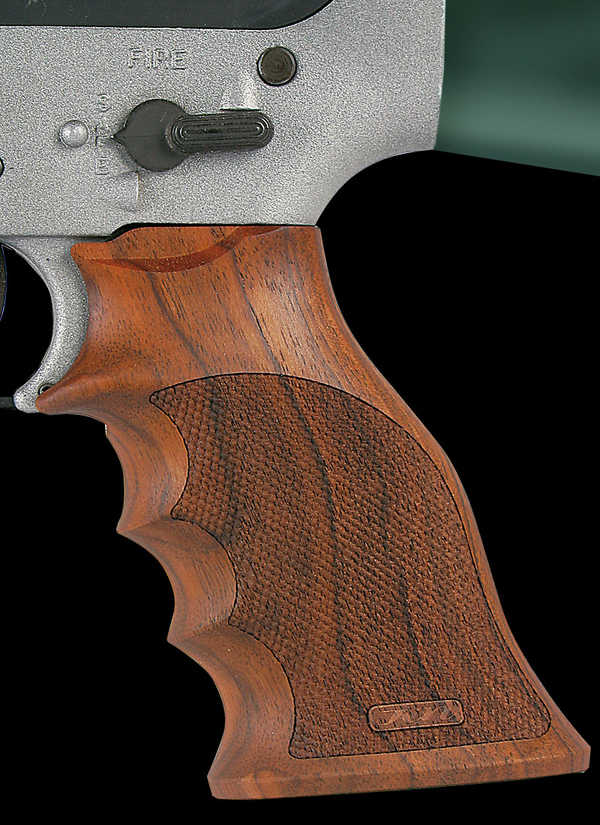 Tactical
Without an adjustable lateral edge support, these compact, ergonomically formed grips are ideal for dynamic shooting.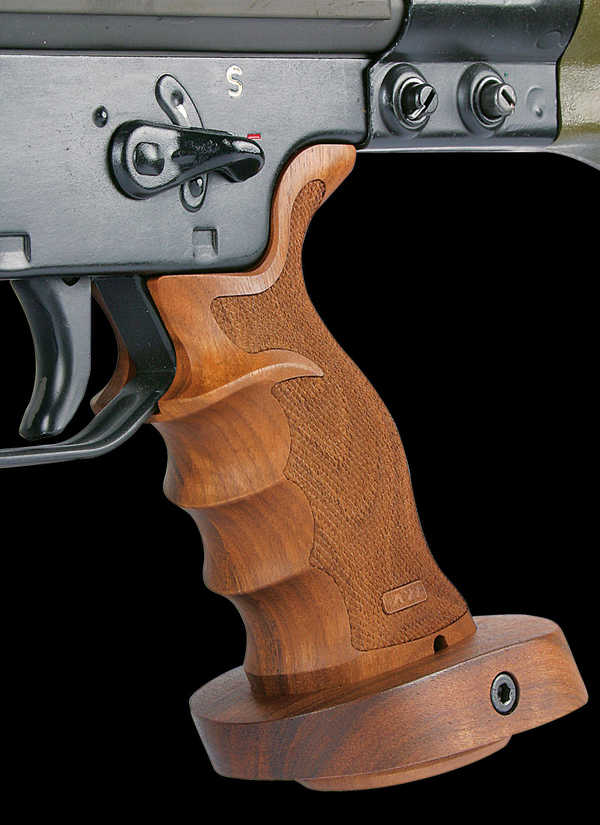 Sniper
This comfortable grip was developed with the discerning marksman in mind. The ergonomic form of the grip gives the shooting hand a much improved overall degree of gun control. In gripping, the grip pressure is transposed evenly across the whole hand thus leaving the trigger finger relaxed for the next shot. The grip shelf by the model Sniper is adjustable and provides extra support to promote an even and unhurried trigger pull thereby increasing the precision of each shot. These fine grips are in oiled Walnut with the special Rhomlas® treatment for an optimal grip surface